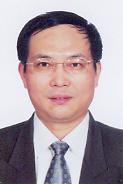 Liang-Long CHEN
Department of Cardiology, Fujian Medical University Union Hospital, Fujian Medical Center for Cardiovascular Diseases, Fujian Institute of Coronary Heart Disease, Fuzhou, China
RESEARCH INTERESTE
chocardiography: Besides application of echocardiography in clinical diagnosis and intraprocedural guidance, target acoustic contrast agents have been developed which are characterized by echo-enhanced microbubbles encapsuling anti-atherosclerotic or anti-thrombotic agents and connecting with ligands that target to VEGF or other endothelial receptors, thus enabling molecular imaging, location and identification of vulnerable plaques with potential therapeutic effects.
Percutaneous coronary intervention: After development and validation of novel PCI techniques for bifurcation lesions including super-mini culotte, DK-mini culotte, mono-ring culotte, the current major interest is to create an optimal approach for general adoption in and adaption to treatment of all bifurcation lesions, namely, optimized provisional side- branch stenting (OPS). OPS possess 2 key techniques of ostial side-branch optimization and easy side-branch rescue stenting as indicated, particularly integrating OPS with drug-coated balloon may further simplify the strategy for complex bifurcation interventions.
Structural heart disease: Besides introducing less invasive techniques for transcatheter treatment of congenital heart diseases and valvular diseases, innovation and validation of new devices for transcatheter valvular replacement is also our major interest presently.

Myocardial ischemia: Previous researches concentrated on exploration of mechanisms of hibernating myocardium, stunning myocardium and myocardial ischemia-reperfusion injuries, recent interest has switch to explore intrinsic materials and mechanisms for protecting myocardium from ischemia-reperfusion in our ongoing studies.

Coronary biomechanics: The biomechanical environment of coronary artery in the beating heart is extremely complex and plays a crucial role in development of coronary atherosclerosis. Current researches are mainly to describe, analyze and quantify resultant effects of fluid mechanics, solid mechanics and fluid-solid coupling on coronary arteries, so as to explore the biomechanical mechanisms of coronary atherosclerosis and ischemic events as well as the influence of local biomechanics on coronary artery implants.