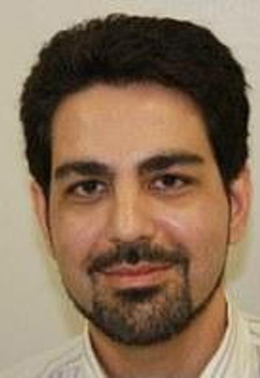 Matheus Roriz-Cruz, MD, PhD, Chair of the Geriatric Medicine group at the 'Hospital de Clínicas' University Hospital, Federal University of 'Rio Grande do Sul' state, Brazil. PhD in Medical Sciences by the Kyoto University, Japan. Post-doctoral Research and Clinical Fellow in Geriatric Medicine by the University of Toronto, Canada.
Clinical and research areas of interest: Geriatric Medicine; Stroke in older subjects; Vascular Dementia; Vascular factors on Alzheimer's Disease; Atherosclerosis and Brain Aging; Metabolic Syndrome and Aging; Metabolic Syndrome and Brain Aging.
Citations = 86; H index = 7; Books chapters in English (all in Geriatric Medicine) = 11. Reviewer of the following international journals: Annals of Internal Medicine; Neurology; Psychoneuroendocrinology; Pan-American Journal of Public Health; Molecular Basis of Disease–Biochemica et Biophysica Acta.