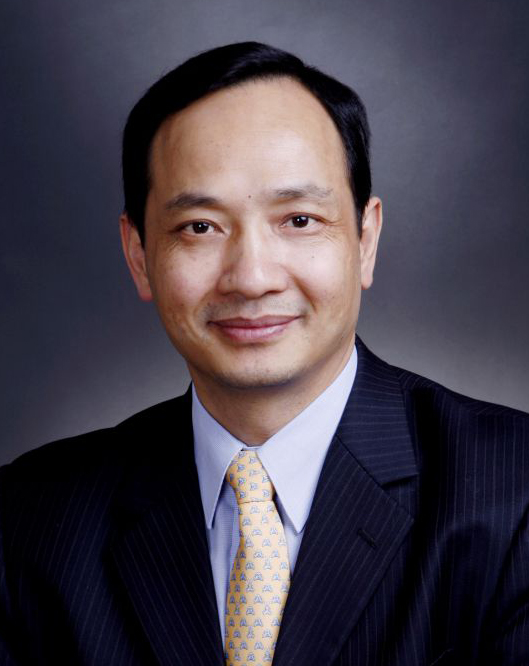 Chang-Sheng MA
Cardiology Department, Beijing Anzhen Hospital Affiliated with Capital Medical University, Beijing, China
Chang-Sheng MA is a professor of medicine and chief physician in cardiology. He is also a doctoral supervisor. Professor Changsheng Ma is the Director of Cardiology Department, Beijing Anzhen Hospital, Capital Medical University, Director of The National Clinical Research Center for Cardiovascular Disease, Director of Beijing Cardiovascular Disease Prevention Office and Director of Department of Cardiology in Capital Medical University.

Currently, he is the President-elect of the Chinese Society of Cardiology, President of the Expert Committee on Cardiovascular Diseases of the National Health Commission (NHC) Capacity Building and Continuing Education Center, President of the Expert Committee on Interventional Cardiology Training of the National Institute of Hospital Administration, NHC, President of the Chinese Interventional Medical Engineering Society. Additional to that, he works as an associate editors-in-Chief of Circulation (2016-2020) and an editor-in-Chief of PACE, and is on the editorial board of journals including Europace, Journal of Interventional Cardiac Electrophysiology, Circulation: Arrhythmia and Electrophysiology and Chinese Medical Journal, etc. He is the council member of the International Dynamic Electrocardiogram and Noninvasive ECG Society, and works for Beijing Science and Technology Committee as the Chief Scientist in Cardiology.
Dr. Ma is a specialist enjoying special government allowance by the State Council. His achievements have been recognized in being awarded: the Young and Middle-aged expert with outstanding contributions by The Ministry of Health; "Beijing Scholar"; Leading Talent in Science & Technology in Beijing; High-level Technical Talent in Beijing Health System; Scientist promoting "Beijing Innovation"; the "Medical & Pharmaceutical Award of Jieping Wu-Paul Janssen", etc.
As the project leader, he has undertaken more than 20 scientific research projects, including the "Tenth Five-Year Plan" National Key Technology Research and Development Program, the "Eleventh Five-Year Plan" National High Technology Research and Development Program (863 Program), the "Twelfth Five-Year Plan" National Science and Technology Support Program, the "Thirteenth Five-Year Plan" National Key Research and Development Program and the National Natural Science Foundation of China, etc. He has authored or co-authored over 800 publications, 213 of which were published in the Science Citation Index (SCI) journals, and books authored by him, including "Atlas of Trans-Catheter Ablation of Arrhythmia", "Interventional Cardiology", are the textbooks in the field of arrhythmia. In addition, Prof. Ma had won second prize of "National Science & Technology Progress Award" for three times.