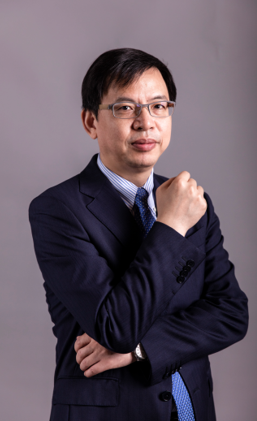 Zu-Yi YUAN
Professor Zu-Yi YUAN, FACC and FESC, is the Dean of Cardiovascular Hospital and the Director of Department of Internal Medicine of Xi'an Jiaotong University.
He is the Member of the Standing Committee of the cardiovascular branch of the Chinese Medical Association and head of the atherosclerosis and coronary heart disease group. He is the vice president of the cardiovascular physician branch of the Chinese Medical Association, head of the guidelines and consensus working group, vice chairman of the cardiovascular branch of the Chinese Geriatric Association, vice chairman of the Chinese branch of the International Association of atherosclerosis (IAS), chairman of the cardiovascular branch of the Shaanxi Medical Association Vice chairman of China chest pain center Alliance / Chairman of Shaanxi chest pain center alliance and chairman of Shaanxi cardiovascular specialist alliance. Deputy editor of Chinese Journal of atherosclerosis, deputy editor of Chinese Journal of molecular cardiology and deputy editor of Chinese Journal of interventional cardiology.
Profesoor Yuan's academic research mainly focuse on the occurrence and development mechanism of atherosclerosis, as well as the basic and clinical research on the pathogenesis of coronary heart diseas. He has successively presided over the national key research and development plan of the Ministry of science and technology, the national "outstanding youth fund", the national "973" project, and one major research plan cultivation project of the National Natural Science Foundation of China. He has completed the "985" construction project of the Ministry of Education, the "13115" project of major scientific and technological innovation of the Shaanxi Provincial Government and various talent funds. More than 30 million yuan has been granted to Professor Yuan supporting the continuous research in cardivascular fields. He has won the title of expert with outstanding contribution from the Ministry of health and enjoyed the government allowance of the State Council, the third prize of China Medical Science and technology award. He has also gained the third prize of Chinese medical science and the first prize of Shaanxi Provincial Science and Technology Progress Award.