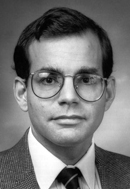 I am a clinical endocrinologist in Atlanta, Georgia in the United States. My clinical training in internal medicine was done in New York City and my endocrine training in Boston, Massachusetts.
In addition to my clinical responsibilities I do clinical research in two fields. One is in clinical trials relating to hypertension, diabetes, and cardiovascular disease. I have participated in the ALLHAT, ACCORD, TINSAL T2D and ONTARGET trials among many other trials. My other area of research is epidemiology. I am an active participant in the Cardiovascular Health Study, an ongoing study of cardiovascular disease risk factors in the elderly. We were among the first to show that inflammation factors predict the onset of diabetes and have shown that subclinical cardiovascular disease is the most important factor determining clinical cardiovascular disease.
I am a clinical professor of medicine at the Emory University School of medicine in Atlanta. I have over 100 peer-reviewed publications and am on the editorial board of this journal and several others.